Meet the Directors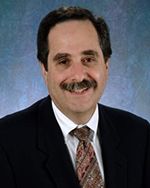 Benjamin Blatt, M.D.
Professor of Medicine
Scholarly Concentration Director
Dr. Blatt received his medical degree from the Medical College of Virginia where he also attended residency training in Internal Medicine. He currently serves as Director of the Office of Interdisciplinary Medical Education and as Medical Director of the CLASS Standardized Patient Center at the George Washington University. Additionally, Dr. Blatt is an Associate Professor of Medicine in the School of Medicine and Health Sciences at the George Washington University.  Conceiving and implementing curriculum and medical education research, especially at the intersection of medicine and the humanities, is his primary academic focus.   His special interests include doctor-patient communication, teaching, teaching how to teach, and training and evaluation using standardized patients.  Education projects, programs, and research developed in these areas at George Washington have received recognition at national meetings and in national publications.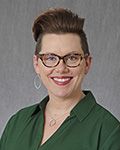 Kathleen Ogle, M.D.
Associate Professor of Emergency Medicine
Scholarly Concentration Director
Dr. Ogle is a board-certified Emergency Medicine physician and is currently practicing at the Washington VA Medical Center as well as The George Washington University Hospital. She started her career in medicine with seven years as a registered nurse, nearly six of which were spent as a critical care RN. She then pursued her medical degree, attended the George Washington University School of Medicine & Health Sciences and stayed at GW to complete her residency training in Emergency Medicine. Following residency, she completed an Emergency Ultrasound fellowship at GW and stayed on as faculty in 2013. In 2014, she joined the 13th cohort of the Master Teacher Leadership Development Program here at The George Washington University. This program furthers conceptual understanding and application of adult learning, curricular design, educational assessment, qualitative research as well as organizational development and leadership.
She is an Assistant Professor of Emergency Medicine at the George Washington University School of Medicine & Health Sciences and is an active member in the Emergency Ultrasound Section of the Department of Emergency Medicine. She serves as the Director of the following: Ultrasound Integration in Medical Education for the undergraduate medical students, Point-of-Care Ultrasound elective, and Teaching and Learning Knowledge and Skills, a senior elective during which students learn concepts and tools which will facilitate their growth as clinician educators. Dr. Ogle's professional interests include emergency ultrasound, critical care and both undergraduate and graduate medical education as well as mentorship and wellness. She is also a proud mother and lives in Virginia with her son.