Meet the Directors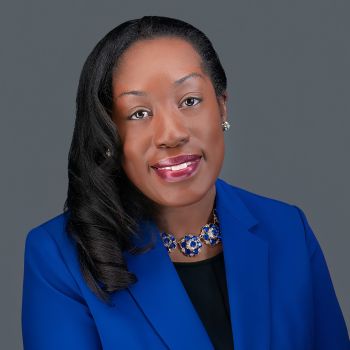 Theiline T. Gborkorquellie,
MD '13, MHS, FAAP
Assistant Professor of Pediatrics 
Scholarly Concentration Director 
Theiline T. Gborkorquellie, MD, MHS, FAAP, is a board-certified community pediatrician at Children's Health Center at THEARC, which is part of the Goldberg Center for Community Pediatric Health at Children's National Hospital. Dr. Gborkorquellie is also an Assistant Professor of Pediatrics at the George Washington University School of Medicine and Health Sciences, Assistant Director of Health Equity Education for the Pediatric Residency Program, an affiliate faculty member of the Child Health Advocacy Institute (CHAI), and the Pediatric Consultant for the DC Mother-Baby Wellness (DCMBW) program. 
As an alumnus of the GW School of Medicine, Dr. Gborkorquellie initially trained in the Community/Urban Health Scholarly Concentration. Since then, she has spent the last several years caring for children and families in Southeast Washington, D.C. while working on various health initiatives. She has dedicated her career to advocacy and research related to mental health, community health, health equity, and reducing health disparities in under-resourced communities. As a general academic pediatrician, she is also passionate about teaching, medical education, curriculum design, and mentorship. Dr. Gborkorquellie's work has been recognized on a local, regional, national, and international scale with numerous awards, invited presentations, as well as in peer-reviewed publications.
In her role as Assistant Director of Health Equity Education, Dr. Gborkorquellie is actively engaged in creating, evaluating, and implementing a health equity curriculum for the pediatric residency program through the Building Equity in Graduate Medical Education (BEING) Initiative. She is leading the development of a curriculum to train pediatric faculty to teach and model health equity principles. Dr. Gborkorquellie is also the curriculum director for the BEING Pediatric Resident Service-Learning Curriculum aimed at improving social accountability and community engagement of the residency program. This curriculum is nationally recognized as a novel health education approach to address racism and was commended by the American Board of Pediatrics for outstanding and innovative curriculum design.
As Pediatric Consultant for DCMBW, Dr. Gborkorquellie is leading the development of a robust program that follows the mother-baby dyad of under-resourced postpartum women and children from birth to 3 years of age, with a focus on mental health. DCMBW launched at THEARC in 2022 and provides embedded no cost screening, prevention, and treatment for perinatal mood and anxiety disorders (PMADs) as well as care coordination to address social determinants of health. Dr. Gborkorquellie's work on this novel partnership was recently presented at the 18th World Congress for the World Association for Infant Mental Health.
Dr. Gborkorquellie grew up in Syracuse, New York. She received her Bachelor of Arts degree in Public Health Studies from the Johns Hopkins University, where she was awarded the Woodrow Wilson Research Fellowship. Dr. Gborkorquellie earned a Master of Health Science degree in Biochemistry and Molecular Biology from the Johns Hopkins Bloomberg School of Public Health. She went on to complete her Medical Doctorate at the GW School of Medicine and Health Sciences where she received the GW Merit Scholarship Award, the Cecile and Seymour Alpert, MD, Medical School Scholarship, the Daniel J. Stone Health Services Scholarship, the Jeanne G. Holzgrefe and Glenn Westley Scholarship for Academic Excellence, and the Sahni Family Scholarship. Dr. Gborkorquellie completed her pediatrics residency at the University of Maryland Children's Hospital. In addition, she is a graduate of the Master Teacher Leadership Development Program at the GW School of Education and Human Development. Dr. Gborkorquellie was recently selected for the 2023 Top 40 Under 40 Leaders in Health Award by the National Minority Quality Forum which recognizes leaders who have persevered in strengthening their communities and reducing health disparities amid ongoing challenges within the healthcare system.
In her free time, Dr. Gborkorquellie enjoys singing, dancing, cooking, and spending time with her fiancé, family, and friends.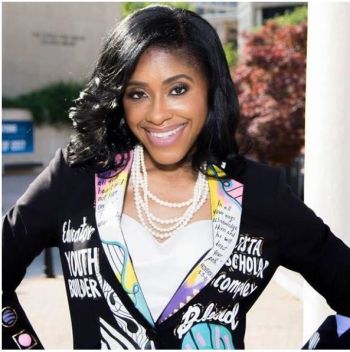 Maranda C. Ward, Ed.D, MPH
Assistant Professor and Director of Equity in the Department of Clinical Research and Leadership in the GW SMHS
Scholarly Concentration Director
Dr. Maranda C. Ward is an Assistant Professor and Director of Equity in the Department of Clinical Research and Leadership in the GW School of Medicine and Health Sciences. In this role, she designs, evaluates, and teaches health equity curriculum for student and faculty learners. Her teaching excellence was recognized with the highest teaching honor at GW- the 2021 Morton A. Bender Teaching award.
Dr. Ward is an expert in advancing anti-racism efforts within health professions education and in designing curricula to enable students and faculty to competently promote health and racial equity in practice. Her research focuses on diversity, equity, inclusion, justice and antiracism educational interventions as well as stakeholder-engaged community-focused studies on HIV, Black women's health, and youth identity. As a member of the DC Center for AIDS Research (DC CFAR), she is the principal investigator on Two in One: HIV and COVID Screening & Testing Model that allows her to lead national research-based educational intervention for primary care practitioners to routinize screening and testing HIV, PrEP, and the COVID vaccine. This research will lead to a set of policy recommendations for overall practice-based changes and culturally responsive messaging for racial, ethnic, sexual and gender minoritized patients. She is also skilled in the application of participatory action research methods.
As an affiliate faculty for the GW Honey W. Nashman Center for Civic Engagement and Public Service, she translated her participatory action research on youth identity into a youth-led canvas-based mural on preserving D.C. legacy. Dr. Ward's research is further converted into practice as the Co-Founder and Executive Director of Promising Futures - a youth development pipeline for D.C. youth ages 11-24 that integrates a social justice approach to positive youth development using edu-tainment to invite youth to explore their civic and social identities, social inequities, and health seeking behaviors. When she is not teaching or serving on-campus, she is engaged in DC in a range of capacities. For instance, she is on the board of trustees for the Washington School for Girls and founding board member of Girls Rock DC. She also serves on the Sibley Memorial Hospital & Johns Hopkins Medicine advisory board for wellness projects in wards 7 and 8. The DC Mayor, Muriel Bowser, appointed her to fill an advisory board seat on the Mayor's Commission on Health Equity.  
When asked, she describes herself as a community educator, curriculum developer, and youth builder. She has strong commitments to service-learning, equity, community legacy, youth development, and honoring youth voice. Maranda earned the 2023 GW Black Alumni Impact award, the 2022 Justice, Equity, Diversity, Inclusion & Community Engagement Award by Transform Mid-Atlantic, the 2020-2021 GW School of Medicine and Health Sciences Diversity and Inclusion Award as well as the 2021 Stigma Warrior Award during the 12th Annual International Conference on Stigma at Howard University for going above and beyond in her field to fight discrimination among historically marginalized populations. She has been consulted by Ebony.com, Rolling Out Magazine, DCist, the Washington Post for her research on HIV disparities and featured on a live segment of Good Morning Washington, NPR's Morning Edition and the KevinMD podcast for her health equity expertise. 
Maranda earned her Doctorate in Education from GW, her Master's in Public Health from Tulane University, and her Bachelor's degrees in Sociology and Anthropology from Spelman College. She enjoys learning from youth, traveling, and brunch.
For more information, visit www.marandaward.com
Jillian Catalanotti, MD, MPH, FACP
Associate Professor of Medicine
Associate Professor of Health Policy and Management (Secondary)
Scholarly Concentration Faculty Advisor
Dr. Jillian Catalanotti is an Internal Medicine primary care physician and director of GW's Internal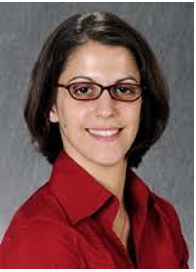 Medicine residency program.  She joined the faculty of The George Washington University in 2008 with dual appointments in the Department of Medicine and the Department of Health Policy Management.  In her time at GW, Dr. Catalanotti has designed and taught two public health courses for college students, taught in the medical school's Practice of Medicine course, served as Assistant Director of the Primary Care clerkship, and served as the Introduction to Clinical Medicine (ICM) Course Director.  She has dedicated the majority of her career to training Internal Medicine residents, including co-designing GW's Underserved Medicine and Public Health (UMPH) concentration before becoming the Internal Medicine residency program director in 2013.  Dr. Catalanotti serves on several Graduate Medical Education committees at GW, as a reviewer for public health curricula on the AAMC's MedEd Portal, and on the Alliance for Academic Internal Medicine's Education Committee, for which she chairs the Service versus Education subcommittee. 
Dr. Catalanotti was born and raised on Long Island, New York.  She earned a Bachelor of Science degree in Molecular, Cellular and Developmental Biology from Yale University. She subsequently obtained her medical degree from Yale University School of Medicine and a Master of Public Health degree from Harvard University School of Public Health with a concentration in Family and Community Health.  Dr. Catalanotti's passion for teaching and for working with the underserved was inspired by her mother, an inner-city science teacher, and grew throughout college, medical and public health school. Dr. Catalanotti received the Harvard School of Public Health Student Recognition Award for designing and implementing an after-school health education program for children living in a public housing development in Roxbury, Massachusetts.  Dr. Catalanotti completed her Internal Medicine residency training in the primary care track at Beth Israel Deaconess Medical Center, where she cared for patients at Dimock Community Health Center and was awarded the Elmer Hinton Award and the Katherine Swan Ginsburg Award for delivering compassionate patient care. She was inducted into the Gold Humanism Honor Society by GW medical students in 2013, was inducted into Alpha Omega Alpha in 2015, and has been selected as a Washingtonian Top Doctor three times. 
Dr. Catalanotti considers it her professional mission to train physicians who deliver high-quality, systems-based care to patients with an understanding of and reflection on public health principles.  In her free time, Dr. Catalanotti enjoys dancing, playing the flute and ukulele, and jogging with her husband.
Anjali Talwalkar, MD, MPH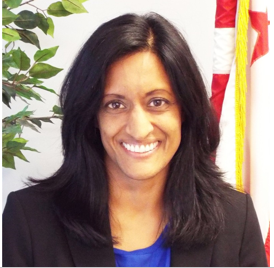 Associate Director, Population and Community Health
Center for Population Health Sciences and Health Equity
Scholarly Concentration Faculty Advisor
Deborah Hall, MD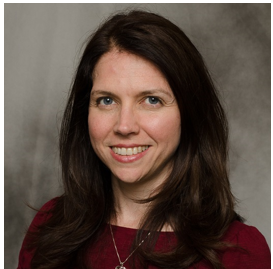 Attending Physician, Children's National Anacostia Clinic
Scholarly Concentration Faculty Advisor