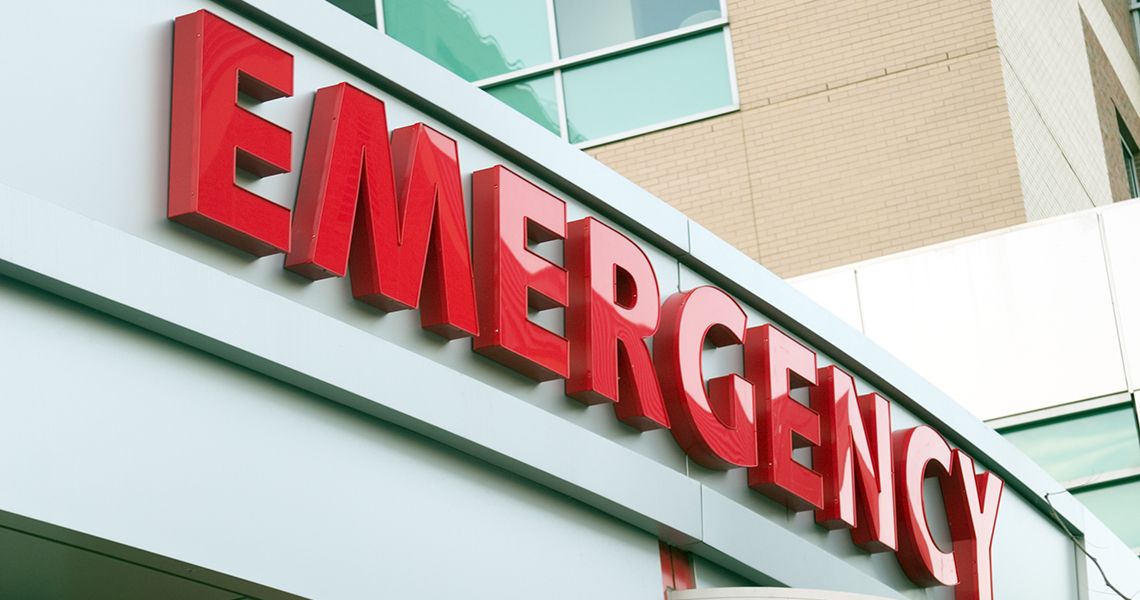 Disaster Medicine is the area of medical specialization serving the dual areas of (1) providing health care to disaster survivors and (2) providing medically related disaster preparation, disaster planning, disaster response and disaster recovery leadership throughout the disaster life cycle.
Program Objectives
Demonstrate ability to implement the incident command system
Describe characteristics of injuries from natural and man-made disasters including injuries due to CBRNE (chemical, biological, radiologic, nuclear or explosive) events
Contrast the roles and responsibilities of federal, state, and local disaster response agencies
Plan and propose a systematic response to a hypothetical mass casualty incident using principles of mass triage, surge capacity, incident command and multi-agency coordination
Evaluate current healthcare system vulnerabilities and corresponding mitigation efforts
Define operational medicine and describe the unique aspects of its various subtypes/subspecialties including wilderness, tactical, event, EMS, aviation/shipboard, and executive protective medicine
---
Program Activities
Required First & Second Year Activities
Attend the Disaster Medicine lecture/workshop series

Students are expected to attend all of the lecture/workshop series, however may miss one per academic year
Scholarly Concentration Directors may accept attendance at other disaster medicine related lectures for lecture/workshop credit on a case by case basis

Participate in an Experiential Opportunity/Internship in the Summer following first year of at least eight week duration

Meet with the Scholarly Concentration Directors to identify an acceptable summer internship opportunity.
Students must submit a project proposal including scope of work, timeline, objectives/goals, and the organization/mentor with which the student will be working including contact information.
Military students (HPSP) may use their Officer Basic course to satisfy part of this requirement, but must meet the overall eight week duration by supplementing their summer experience if the Officer Basic course is under eight weeks.
After project completion, students are required to submit a 4-6 page paper to include the student's project scope, the role the student played in the project, how the project changed from the original proposal, and reflections on the experience.
Present a summary of the experience in the Fall to the MS1 class.
Lecture/Workshop Series
Topic Areas for Years I & II (sampling)
Introduction to the Disaster Medicine Scholarly Concentration
Phases of the Disaster Cycle
Introduction to the Incident Command System
Hospital response to a Mass Casualty Incident (MCI)
Understanding Surge Capacity
The National Disaster Medical System and Disaster Medical Assistance Teams
Pandemics – understanding the roles and responsibilities of hospitals and government agencies
Biological agents and principles of isolation and prophylaxis
Chemical agents and principles of decontamination; case study of the anthrax attack
Radiological Dispersion Devices ("dirty bombs") and other radiological emergencies
Targeted Automobile Ramming Mass casualty (TARMAC) attacks
The Hospital Incident Command System
The National Response Framework
NDMS response to the Hurricanes of 2017
Blast injuries and IEDs
Introduction to Operational Medicine: Concepts and areas of specialization
Introduction to Urban Search and Rescue
Event Medicine Concepts and Case Studies
Tactical Medicine and the Physician's Role in Law Enforcement
Onboard Emergencies – In Flight and On-Board Medical Emergencies
Required Second Year Activities (continued)
Complete the following FEMA Independent Study courses found at http://training.fema.gov/IS/crslist.aspx before completion of Second Year

Note that you may be required to obtain a FEMA Student ID for access to the on line courses at https://cdp.dhs.gov/femasid

IS-100.HCb: Introduction to the Incident Command System for Healthcare/Hospitals
IS-200.HCA: Applying ICS to Healthcare Organizations
IS-700.A: NIMS An Introduction
IS-800.B: National Response Framework, An Introduction
IS-366: Planning for the Needs of Children in Disasters

Scholarly Project requirements:

The scholarly project should be a 10-page, referenced paper on a topic related to Disaster Medicine.
The topic needs prior approval from the Scholarly Concentration Directors to ensure it meets the program requirements.
Option 1
Complete the following FEMA Independent Study courses found at http://training.fema.gov/IS/crslist.aspx

IS-235.b: Emergency Planning
IS-346: An Orientation to Hazardous Materials for Medical Personnel
IS-546.a: Continuity of Operations Awareness Course
IS-808: Emergency Support Function (ESF) #8 – Public Health and Medical Services
IS-907: Active Shooter: What You Can Do

Participate in 4 scheduled Disaster Medicine lecture or workshop sessions during 3rd and 4th year OR participate in a DC Medical Reserve Corp volunteer opportunity and write a 2 page reflection paper on the experience
Option 2
Take a 4 week elective at an organization or work on a project in disaster medicine approved by the Scholarly Concentration Directors
Write a 2 page paper on your elective experience
Other Extracurricular Opportunities
Students may have opportunities to work with faculty members on projects, research, and publications
Students will have opportunities to sit in on other related subject matters to Disaster Medicine