Meet the Directors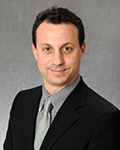 Andrew Meltzer
Associate Professor of Emergency Medicine
Scholarly Concentration Director
Andrew Meltzer, MD, is an Associate Professor of Emergency Medicine at George Washington University whose research focuses on the use of novel bedside diagnostics and therapeutics to identify, understand and care for patients with emergency conditions. Dr.Meltzer is a well-published author and he is an active lecturer and educator. His research is funded by the National Institutes of Health and medical industry.
In addition to his scholarly pursuits, Dr. Meltzer has served in a leadership role for several successful healthcare tech startups. Specifically, Dr. Meltzer serves as Chief Medical Information Officer for Babyscripts, a digital health tool to transform pregnancy care and served as Chief Medical Officer for OpenBeds, an online platform for substance use disorder treatment.  
Dr. Meltzer attended medical school at the SUNY Downstate School of Medicine in New York City, completed his residency and fellowship training in emergency medicine and clinical research at the University of Maryland Department of Emergency Medicine and Shock Trauma Center, and serves as Director of Clinical Research in the Department of Emergency Medicine at the George Washington University School of Medicine. He is also the director of Urgent Matters, a dissemination vehicle for strategies on emergency department (ED) patient flow and quality.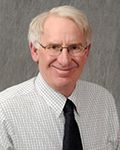 Robert Shesser, M.D., MPH
Chair of the Department of Emergency Medicine
Professor of Emergency Medicine
Professor of Medicine (Secondary)
Scholarly Concentration Director
Dr. Shesser is currently Chair of the Department of Emergency Medicine at George Washington University and is a tenured  Professor of Emergency Medicine, Medicine, and International Health.  He received a BA degree from the University of Rochester in 1971, an MD degree from the University of Miami in 1976 and an MPH from Johns Hopkins University in 1987.  He completed an Internal Medicine Residency at George Washington University Hospital in 1979 and is a Diplomate of the American Board of Internal Medicine and American Board of Emergency Medicine.
During his career at the George Washington University since joining the faculty in 1979, Dr. Shesser has held numerous leadership positions including Interim Chief Executive Officer of the Medical Faculty Associates, the 350 physician multispecialty faculty group practice from 1996-1998, Associate Medical Director of the GW Health Plan from 1999-2000, Vice Chair of the Department of Emergency Medicine from 1985-1995, and Director of the Emergency Medicine Residency Program from 1985-1995.
He is currently responsible for managing the physician practice of three Emergency Departments: the George Washington University Hospital ED (75,000 patient visits per year), the Walter Reed National Medical Center, and the Washington VA Hospital.  He directly supervises approximately 40 physicians, 25 Physician Assistants, and an administrative staff of 45.
Academic achievements have included management of a number of government and private sector grants in injury epidemiology and control, international emergency medicine development, and general clinical care.  He has lectured or consulted internationally in Italy, Egypt, Hungary, Romania, Iceland, Estonia, Chile, and Saudi Arabia.  Dr. Shesser has published numerous papers in peer reviewed journals about general clinical topics, emergency medicine education, and emergency medicine administration, and has spoken both domestically and internationally about a variety of administrative and clinical topics.