Meet the Directors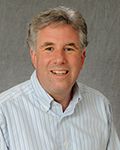 David Leitenberg, M.D, Ph.D.
Associate Professor of Microbiology, Immunology, and Tropical Medicine
Associate Professor of Pediatrics (Secondary)
Scholarly Concentration Director
Dr. Leitenberg is an Associate Professor in the Department of Microbiology, Immunology, and Tropical Medicine and has joint appointments in the Departments of Pathology and Pediatrics.  He also serves as Medical Director of the Clinical Flow Cytometry and Immunology laboratory within the Division of Laboratory Medicine and Pathology at Children's National Health Systems.
Dr. Leitenberg received his M.D. and Ph.D. degrees from the University of Iowa, followed by residency and fellowship training in Clinical Pathology and Immunology at Yale School of Medicine.  His primary areas of expertise include the regulation of T lymphocyte activation and differentiation, as well as the development and application of assays to assess human immune status.  His research has been extramurally funded by the National Institutes of Health, American Cancer Society and Arthritis Foundations, and he has served on several NIH review panels and as peer reviewer for multiple Immunology-related journals.
Over the past several years at George Washington University, Dr. Leitenberg has become increasingly committed to education and has served in a leadership role in various aspects of medical and graduate student education, including as Interim Assistant Dean for Pre-Clinical Education, Chair of the Preclinical Curriculum Committee and Director of the PhD program in Microbiology and Immunology.
Ioannis Koutroulis, MD, PhD, MBA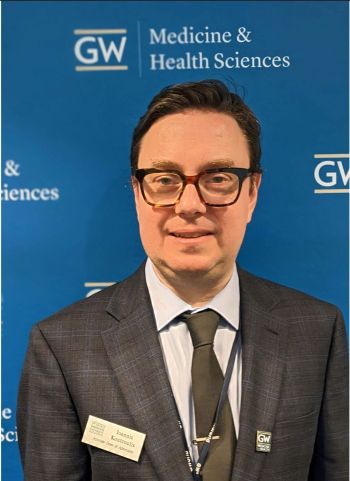 Interim Associate Dean of MD admissions
Associate Professor of Pediatrics, Emergency 
Medicine, Genomics and Precision Medicine
Scholarly Concentration Director
Ioannis Koutroulis MD, PhD, MBA is the interim associate dean of MD admissions at George Washington University School of Medicine and Health Sciences providing overall leadership in medical student admissions and strategic direction and priorities for the admissions program. He is also an Associate Professor of pediatrics, emergency medicine, genomics and precision medicine and a practicing pediatric emergency medicine physician at Children's National Hospital. Additionally, Dean Koutroulis is a widely published scientist, publishing work on sepsis, atopic dermatitis, obesity, and asthma in multiple high-impact, peer reviewed journals. A recipient of several research and teaching awards, Dean Koutroulis previously served as a course director of pathophysiology for second-year medical students and co-director for the Pediatric Urgent Care fellowship. He is a member of numerous national committees on research and medical student education.